Dunlop is a pioneering brand of floor levellers, tile adhesives, tile grout, sealants, and ancillary tiling products designed to help you create the perfect tiling or flooring installation. Dunlop prides itself on offering product solutions that combine technical quality with exceptional ease of use, whatever the project.
Dunlop is a name that stands for quality, and if you're a tradesman who prides themselves on the quality of your work then our product range is for you. We listen to our customers and combine your feedback with our technical excellence to produce products that are more effective, efficient and ultimately earn you more money!
Whether you're looking for tiling adhesives, surface preparations, or grouts you'll only ever find products that will help you get the job done, and get the job done right.
Not sure what you're looking for? Our technical team are just a click away. Or you could use our Job Build tool, which tells you the exact products and exact quantities you need for your next job. Tilers, builders, handymen, plumbers – all tradesmen love our products, and we're sure you will too!
The Company
Dunlop Distribution
Building Adhesives Limited own the right to manufacture and distribute building products under the Dunlop brand. Building Adhesives specialise in the development, manufacture and distribution of ceramic tile adhesive, grouts, silicone sealants and ancillary tiling products.
The Dunlop brand was born in 1888 with the invention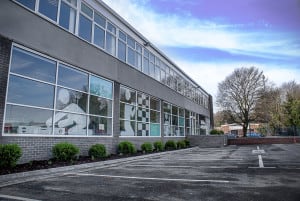 of the first commercially viable pneumatic tyre, 120 years later it is still one of the best-known brands in the world globally loved for innovative and trusted solutions.
Building Adhesives Ltd was founded in 1962 as a development centre for the British ceramic tile industry, the Company is a wholly owned subsidiary of Ardex GmbH, Germany. The UK activities comprise of R&D facilities, administrative centre and UK manufacturing activities.
Backed by over 50 years' experience and supported by the global resources of the Ardex Group, the Company is committed to continuous product innovation and development programmes.
Carefully engineered to combine technical quality with ease-of-use, Dunlop products have established a reputation for delivering outstanding results across a broad spectrum of applications. The range is aimed at the multi skilled tradesmen and sold throughout the UK and Ireland in Builders Merchants, Retailers and DIY stores. Dunlop aims to make it easier to select and use the best products to achieve high quality results.
10 year guarantee
It's always recommended to invest in good quality products proven to stand the test of time which is why Dunlop Adhesives is pleased to announce that its entire product range now carries a 10 year guarantee.
The guarantee offers complete peace of mind and confidence in the products' exceptional performance. This is attributed to the rigorous quality control procedures backed up by Dunlop's in-house research and development facilities and high standard, quality conscious production methods.
Modern Slavery Act
Dunlop fully abides by the Modern Slavery Act.