Our tiling courses and tile training, is great for both novices and experts, we cater to all types of tilers whether you want to sign up to learn a new skill or to just have a refresher of something you can't quite remember.
If you're looking for a career change and want to try your hand at becoming a tiler, then look no further as Dunlop Adhesives is the only place to learn the trade.
Tiling Training
Throughout the year, we run multiple tiling training courses.
At Dunlop, we believe that it is important to ensure your skills are up-to-date. Take a look at the tiling courses that are upcoming below – and get booked in!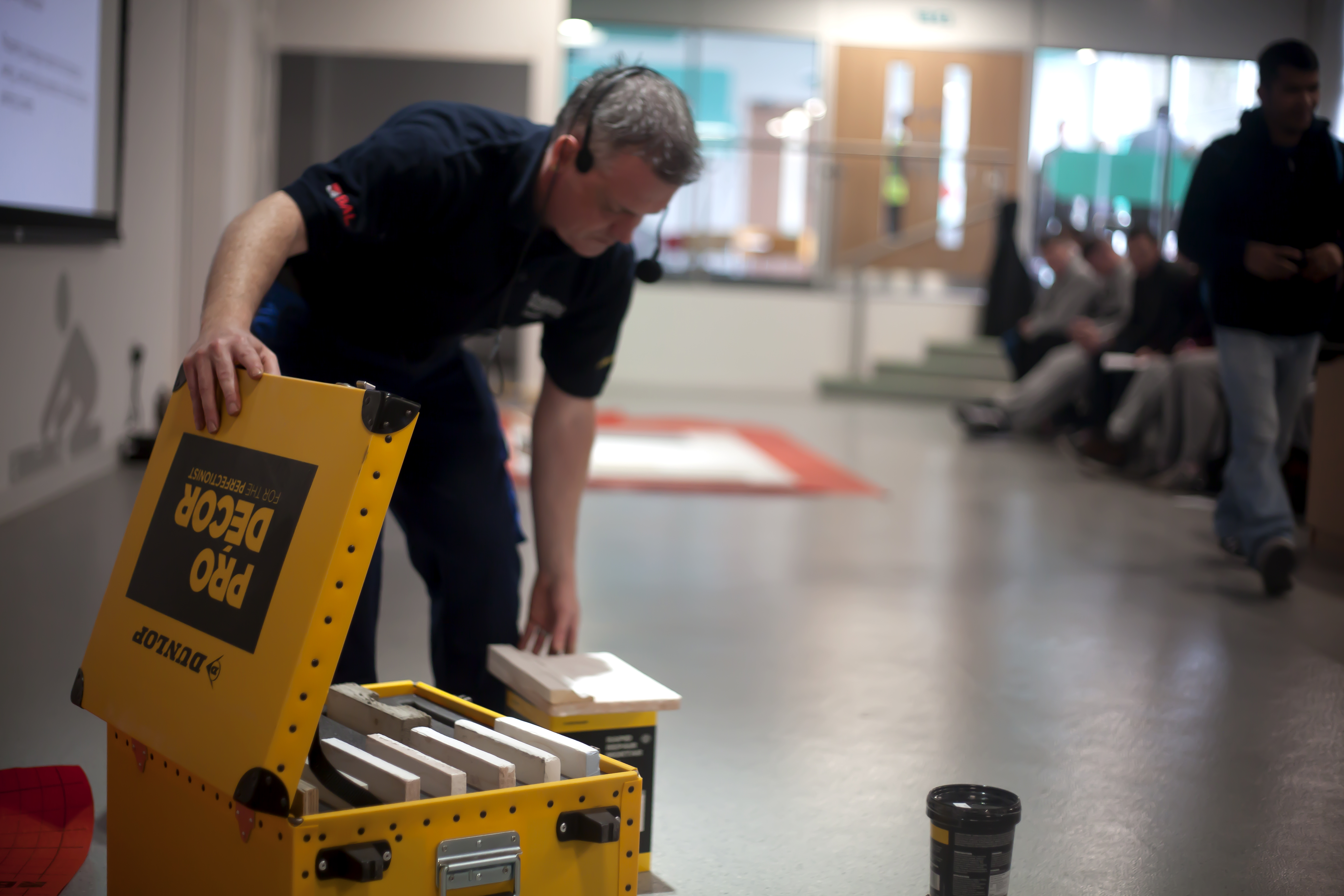 Taking on a tiling course is a great way to further enhance your profile and progress your tiling career on to the next stage. With the Dunlop brand behind you, you'll be well on your way to success in tiling – and success in the tiling courses. Why are you waiting? The available courses are shown below.



No events are available right now. Check back soon!
If you have any questions about our tiling training courses, please contact us. We're more than happy to help.